We are proud to offer you a professional recording of your show.
We split the signals on stage and run them to the studio, separated from the live mix. We record analogue on a Tascam MSR 24 Track machine 1" tape. After the show you will get a rough mix on CD that we do simultaniously to the recordings.
You will either have the choice to do a mixdown in our studio, or we transfer the tracks to a digital medium of your choice (ADAT, Tascam DA88, Alesis HD24) and you can do the mixdown at any studio in your hometown.Since the separation of the tracks is very clean it`s gonna be no problem to do overdubs later on.In addition to the usual live microphones, we also use ambience mikes to catch the room sound and the audience.
If you are interested please contact us in time at:
E-Mail: records@wildatheartberlin.de
Telefon: 0049 - 177 - 2218033 (Uli)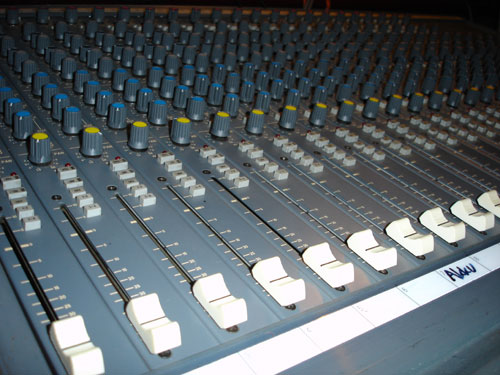 Equipment:
- Tascam MSR 24
- Soundcraft Delta Desk
Tube Preamps:
- Art Pro MPA
- 2x Art Dual MP
- Bellari RP 520
Dynamics:
- Digitech VCS 1 Tube-Compressor
- Orban 424A
- dbx 1066

- tons of other Compressors, Gates,
Multieffects, param.EQ`s etc.
- Tascam DA 20, Tascam RW 700
- Control Speakers: Yamaha, JBL, Celestion,
Canton
- Microphones: Sennheiser, Beyerdynamic,
Shure, Gefell usw.